Why Dubai is a great place for wedding photography? While Dubai might not be the first place that comes to mind when you think of wedding photography destinations, it actually has a lot to offer. The city is home to some of the most beautiful architecture in the world, and its skyline provides a stunning backdrop for any wedding photos. There are also plenty of other photo-worthy locations around Dubai, such as the desert or the beach. And of course, if you want your wedding photos to be truly unique, you can always opt for a camel- or dhow-themed shoot!
The best time of year for wedding photography in Dubai is from November to April. This is when the weather is cooler and there is less chance of rain. However, if you are planning a winter wedding, you may want to consider getting married in January or February, when the weather is at its coolest. Dubai is a stunning city with plenty of photo ops for your wedding photos. From the iconic Burj Khalifa to the beautiful Palm Jumeirah, there are endless places to choose from for your wedding photography. Dubai Photography will be stylish. Here are some of the most popular locations for Dubai wedding photography is:

-The Burj Khalifa:
One of the most iconic landmarks in Dubai, the Burj Khalifa is a great location for couples who want dramatic and luxurious photos.
-The Palm Jumeirah:
This man-made island is a popular spot for beach weddings, and the turquoise waters make for beautiful backdrops in photos.

-
Jumeirah Beach:
Another popular spot for beach weddings, Jumeirah Beach offers stunning views of the Dubai skyline.
-
The Dubai Mall:
The world's largest mall is also home to an aquarium and an ice rink, making it a unique and fun location for wedding photos.
If you're looking for Dubai wedding photography, you've come to the right place. Crystalline Studio is famous for Wedding Photography Kerala as well as in UAE too. We're a team of professional photographers who have a passion for capturing beautiful moments. We believe that your wedding should be a once-in-a-lifetime experience, and we're dedicated to capturing every special moment and Dubai Photography will be unique. Go through our pre & post-wedding photoshoot Kerala, Kerala Wedding photoshoot, and Kerala Wedding Photography Ideas for your kind reference. From the preparations to the ceremony to the reception, we Crystalline Dubai Wedding Photography crew be there to capture it all.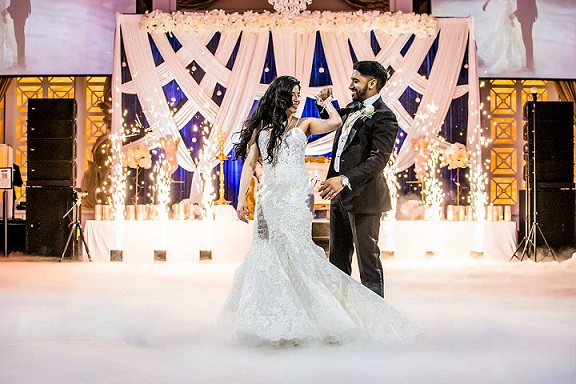 We Specialize in
Pre & Post Wedding Photoshoot in Dubai
Looking for a professional and affordable Dubai pre-wedding photoshoot? Look no further than Dubai Pre-Wedding Photography by Crystalline Studio! All the unique moments of your big day will be documented by our team of talented photographers. We offer a wide range of packages to fit any budget, and our team is available 24/7 to help make your wedding day perfect. A pre-wedding photoshoot in Dubai is the ideal way to begin your marriage. You can have lovely recollections of your wedding day with the help of these pictures that you can treasure forever. Dubai is a truly magical place and there are so many amazing locations for your photoshoot. So whether you're looking for traditional Arabic architecture or stunning waterfront views, Dubai has it all!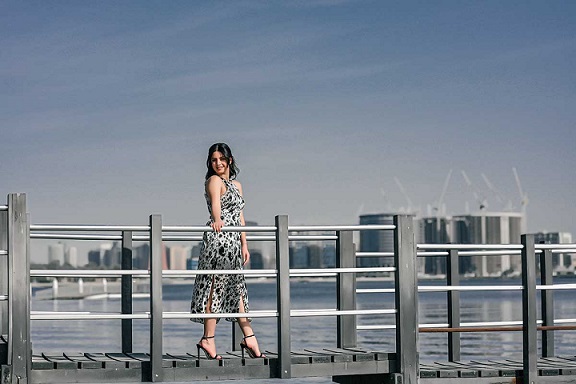 &nbsp&nbsp&nbsp&nbsp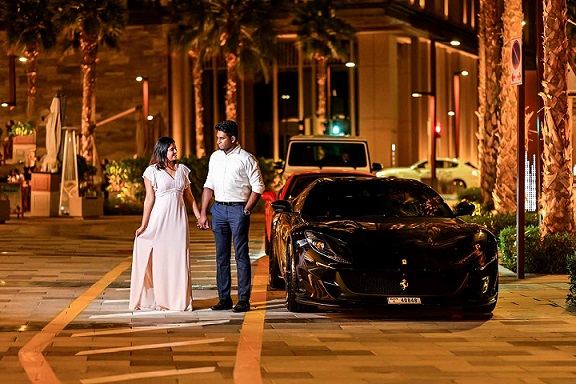 Getting married in Dubai is an unforgettable experience. The city has a very lovely ambiance, and there are countless options for shooting. Some of the most popular locations for weddings in Dubai include The Palm Jumeirah, The Atlantis Resort and Spa, Marina Bay Sands, and Emirates Palace. There are also many amazing indoor venues that can be used for your photoshoots such as the Millennium Mall or The Address at JBR. Whether you're looking for a traditional Arabic wedding ceremony or something more unique, Dubai has it all! So if you're thinking about getting married soon, consider booking a pre-wedding photoshoot in Dubai to start your marriage off on the right foot! Just got back from your dream wedding in Dubai and feeling a bit sad that it's all over?
A post-wedding photoshoot is a perfect way to prolong the celebration and capture all of the beautiful memories from your special day. From the best time to schedule your shoot to what to wear, we've got you covered. We'll even share some tips on how to get natural smiles and candid shots during your photo session. And of course, we'll share our top recommendations on where to take your post-wedding photos in Dubai. So if you're looking for ways to extend the wedding fun, a post-wedding photoshoot is the perfect solution.
Maternity Photoshoot in Dubai
A maternity photoshoot is a great way to capture all of these beautiful changes and show off the amazing woman that you have become. There are many different ways to style a maternity photoshoot, so be sure to consult with your photographer to find the perfect look for you. A Crystalline photographer can help you capture all of your unique beauty and emotions during this special time. Pregnancy is also a great time to bond with your baby. During pregnancy, you spend more time with your baby than at any other point in their life – making this an incredibly special period in their development. A maternity photoshoot can help to preserve these memories and keep them close to your heart. When choosing a photographer for your maternity photoshoot, be sure to consider their experience and skills in pregnancy photography. You won't regret hiring one who understands how precious this time is and wants to capture it all perfectly!

Looking for a maternity shoot that will give you some amazing images to treasure for years to come? Look no further than Arabian Ranches. This stunning location offers stunning views of the Dubai skyline and the Persian Gulf. Not to mention, the photographers at Arabian Ranches are masters of capturing maternity shots in all their glory.
If you're looking for a luxury maternity shoot in Jumeirah Beach, then look no further than Jumeirah Beach Resort Dream & Spa. This breathtaking location offers incredible views of the Arabian Gulf and Dubai's famous beaches. Plus, the luxurious setting will leave you feeling like a celeb – perfect for glamour shots during your pregnancy.

For those wanting something more down-to-earth, Downtown Dubai is an excellent choice. Here you can find plenty of trendy galleries and boutiques that will make great backgrounds for your photos. And if you're looking for an action-packed maternity shoot, head over to Business Bay – this bustling area is packed with interesting sights and sounds that your photographer can capture in detail on camera!

Finally, if you're looking for something unique and different, head over to Al Quoz – this eclectic district is home to some of Dubai's coolest restaurants and bars. Your photographer can easily transform this lively area into a scene from your dreams! Crystalline Studio Dubai maternity photoshoots can capture the beauty of pregnancy and create some beautiful memories.