Festive Onam Photography Kerala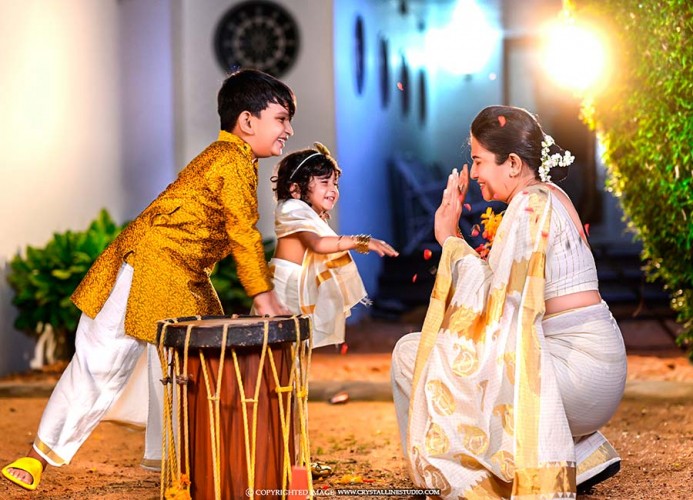 Festive Onam Photography
Crystalline Studio, the best photographers in Kerala is excited to offer Festive Photography to help you capture the holiday spirit! We specialize in creating beautiful, timeless images that you will cherish for years to come. Together, you and our skilled team of photographers will design the ideal holiday photo shoot. We offer a variety of packages to fit your needs and budget.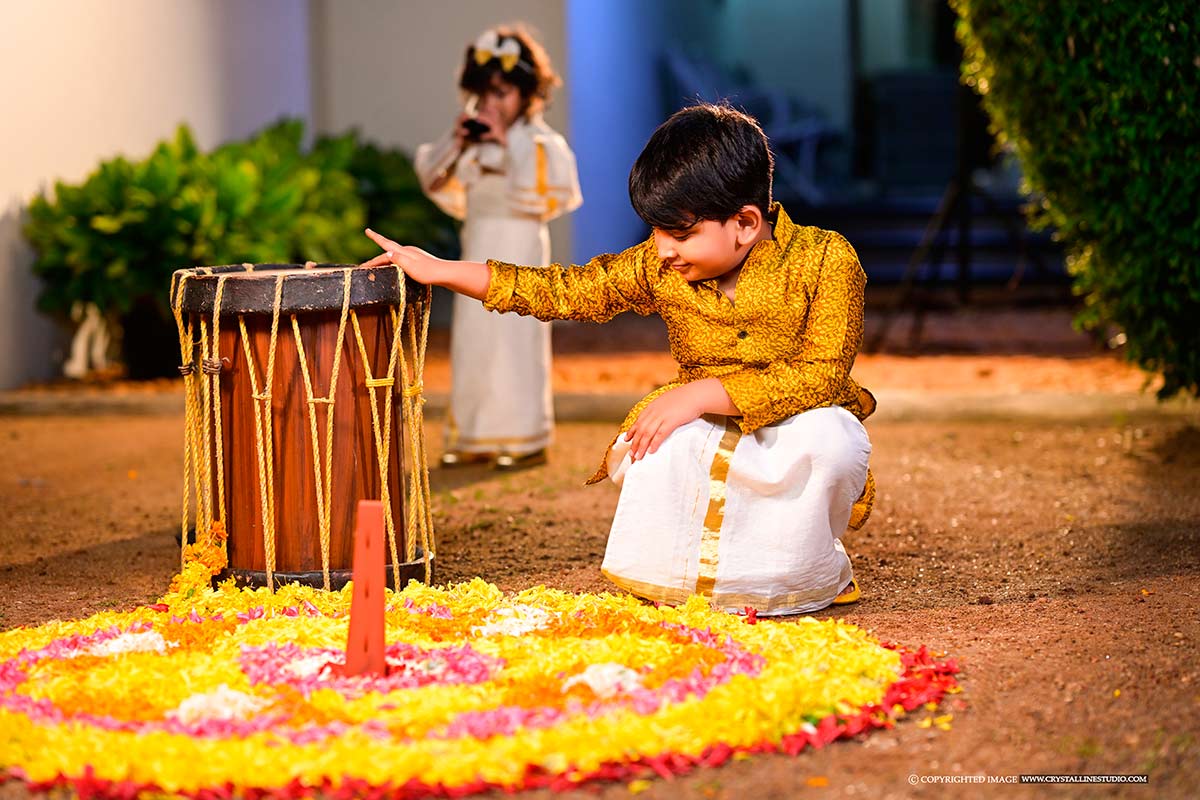 This Onam holiday season, add some sparkle to your family photos with help from the best photographers in Kerala by Crystalline Studio. We specialize in festive photography that will make your memories shine. We know how to bring out the best in their subjects, whether it's a group of kids or a family pet. Today, we're going to be talking about photography one of the special festive occasions in Kerala i.e; Onam. Kerala, an Indian state, celebrates Onam, a harvest festival.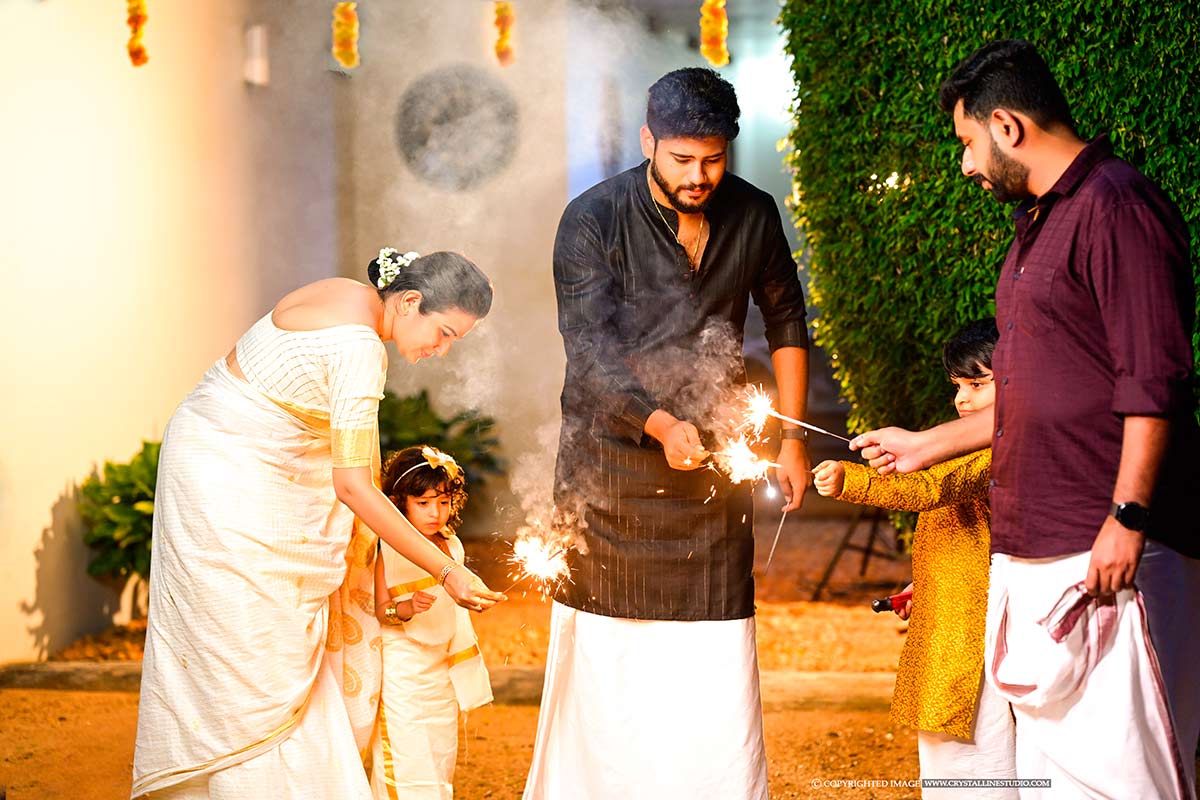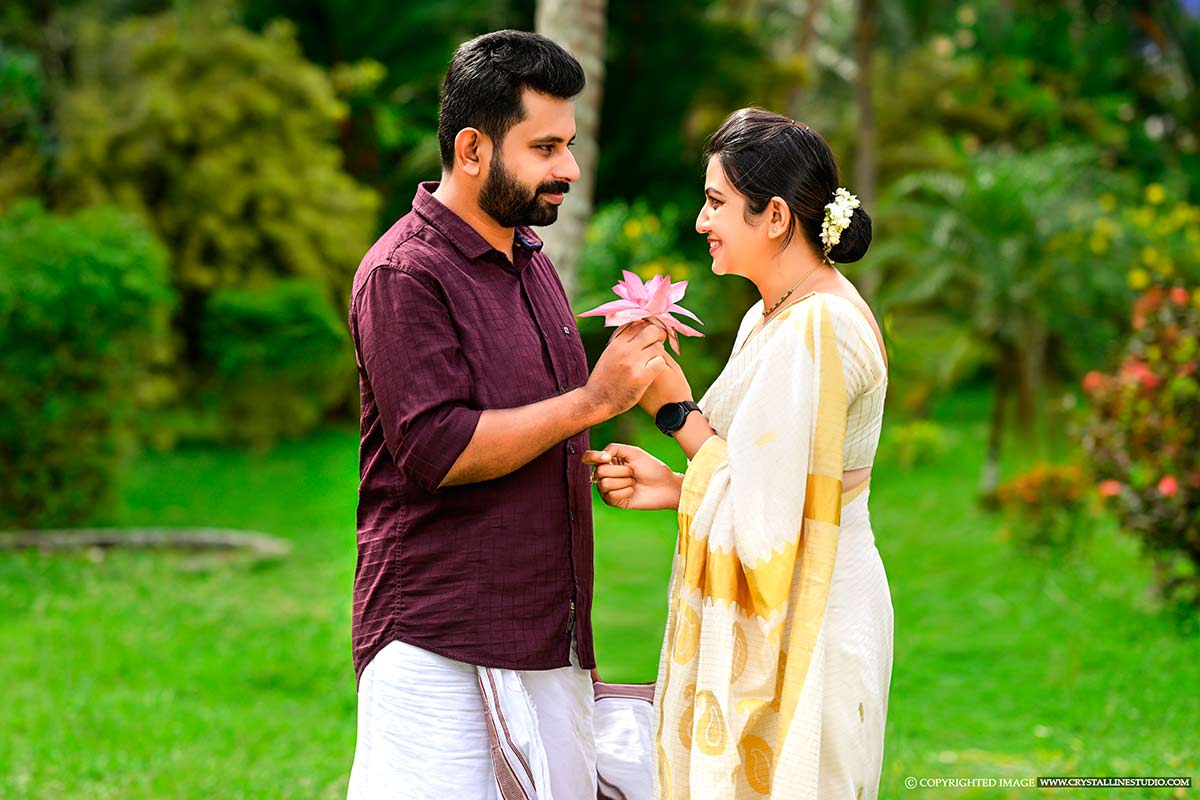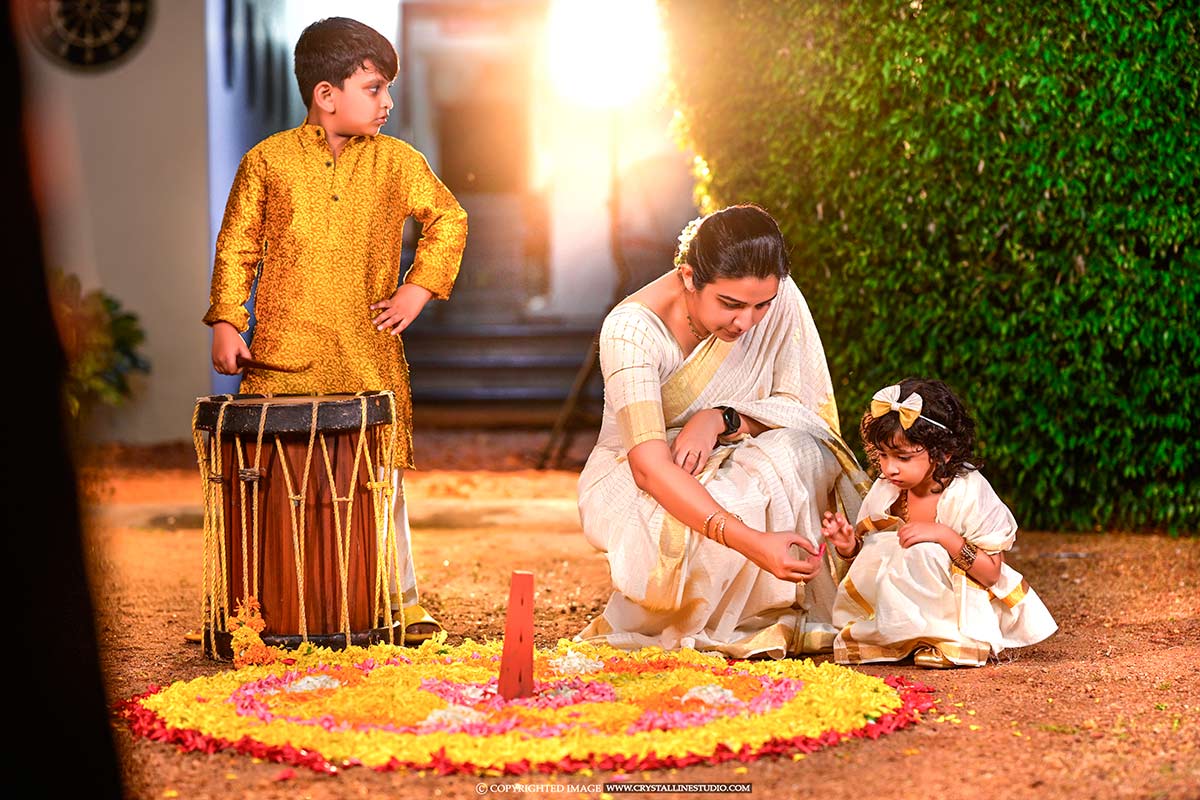 The phrase "Festival of Rain Flowers" is another name for it. The celebration honors the mythical King Mahabali's return to his kingdom. It happens during the Chingam month and lasts for ten days (August–September). The first day of the festival, Atham, and the tenth day, Thiruvonam, are regarded as its most significant days. The main attractions of Onam are Onathappan (worship of Mahabali), Onasadhya, tulapayasam (rice pudding with jaggery), pookkalam (flower Rangoli), onavillu (cloth Rangoli), onakkodi (new clothes), onathallu ( Onam games), onapottan (costume masking), tiger play, Kaikottikalli (a group dance form), Pulikali (Tiger Dance), etc.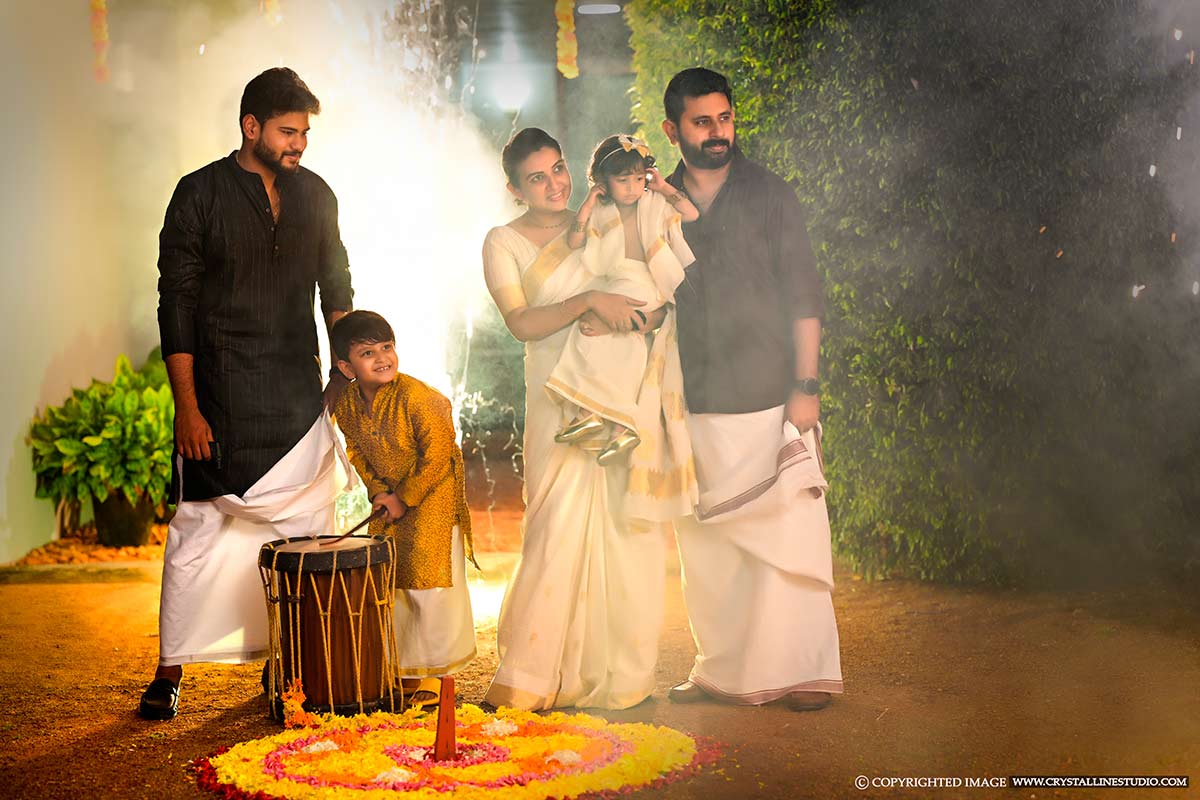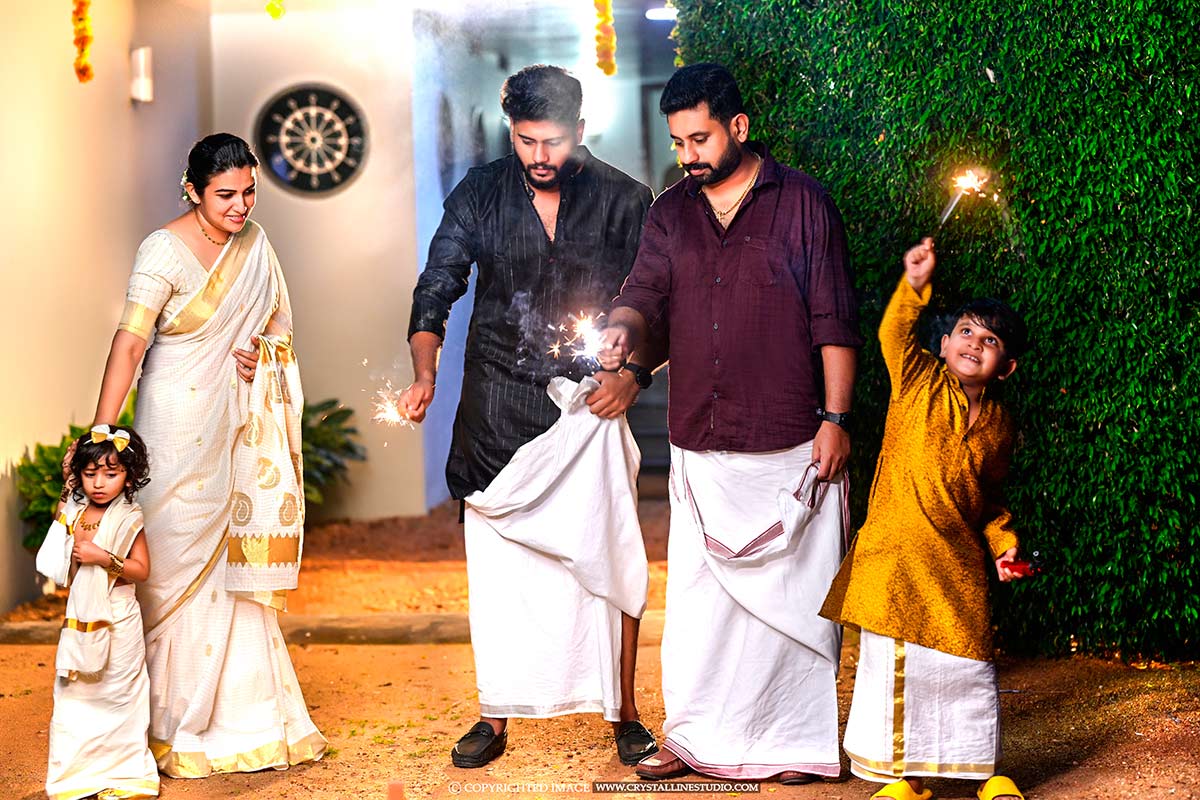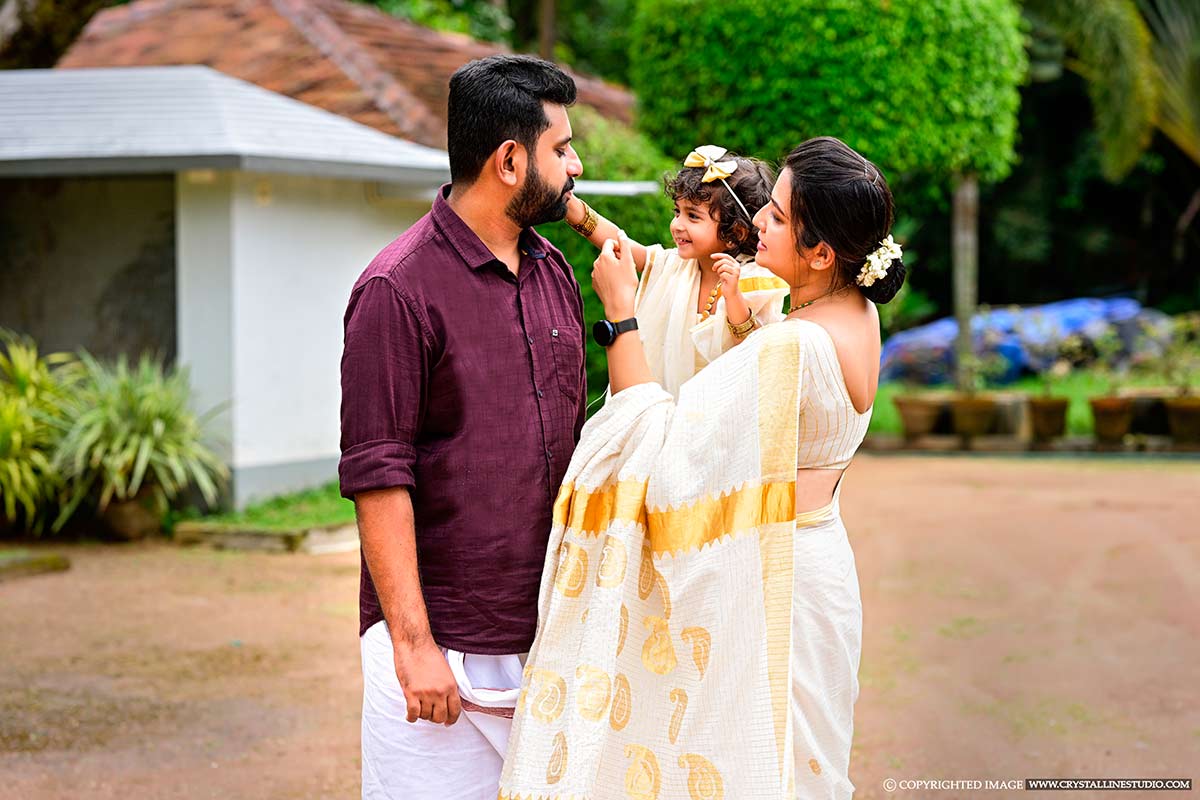 In conclusion, Crystalline Studio's best photographers in Kerala capture beautiful photography that is eye-catching, elegant, and displays a cheerful spirit. The result is pure magic, capturing moments with who, what, where, when, how, and emotion. Check out our Onam Clicks.