7 Christian Wedding Video Highlights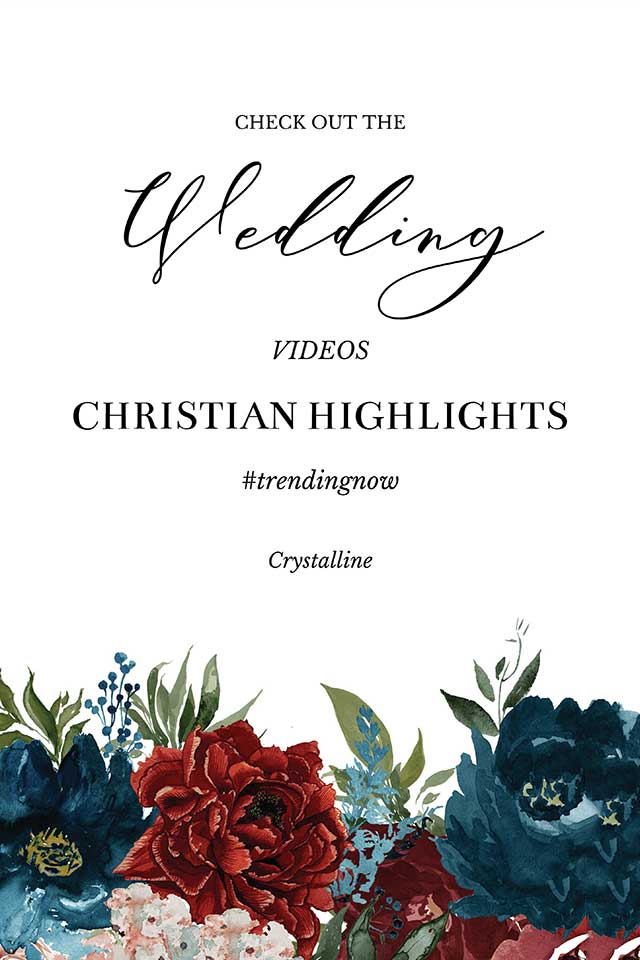 Wedding videography serves as a visual record of these lovely and important events. A wedding day has a certain cosy, dreamlike, and romantic quality. People are simply joyful to be alive and in love at this unique moment in time. Yes, a lovely wedding videography and a romantic location are things that a bride and groom will always remember, but it is the wedding videos that tell the tale of the day and bring back memories of the guests who attended your so-called "Big Day." The goal of our wedding videography in Kerala is to record and save the wonder, emotions, and excitement of the most significant day of your life.
Alen-Somi
Your wedding day is one of the most important days of your life. You have probably spent months, if not years, planning every detail to make sure that everything is perfect. But what about your wedding video? Some couples think that they don't need a videographer because they will have friends and family members taking photos and videos with their phones. But there are several reasons why you should consider hiring a professional Christian videographer for your wedding day:
Joseph-Emmy
A professional videographer will have the equipment and experience to capture high-quality video footage of your wedding ceremony and reception.
A professional videographer will know how to edit your wedding video into a beautiful highlight reel that you can watch and treasure for years to come.
A professional videographer can capture special moments that you may not be able to see on your wedding days, such as the reactions of your guests during the ceremony or the first dance.


Krishna-Catherine

A professional videographer will be able to capture the audio of your ceremony and speeches, which is something that photos and phone videos cannot do.
A professional Christian videographer will be able to create a keepsake video that captures the love, joy, and faith that you and your spouse share on your wedding day.
Prince-Tannia
Tips for Creating Stunning Christian Wedding Video Highlights
Your wedding day is one of the most important days of your life. It's a day filled with love, happiness, and memories that you'll cherish for a lifetime. And what better way to relive your wedding day than through beautiful wedding video highlights? Creating stunning Christian wedding video highlights isn't as difficult as you may think. With a little planning and creativity, you can create a truly beautiful film that captures all the special moments of your big day. Here are our top tips for creating stunning Christian wedding video highlights:
Plan your shots in advance: Before your big day, sit down with your videographer and discuss the types of shots you'd like to capture. This will help ensure that your videographer knows exactly what you want and can plan accordingly.
Think outside the traditional wedding video: Your wedding video doesn't have to be traditional! Get creative and think outside the box when it comes to your film. experiment with different camera angles, shots, and styles to capture your day in a truly unique way.


Thomas-Defina

Pay attention to the little details: The small details are what make your wedding day special, so be sure to pay attention to them when creating your video highlights. From the flowers in your bouquet to the table decorations at your reception, every detail should be captured on film.
Focus on emotions: At the end of the day, it's all about the emotions! Be sure to capture all the joy, love, and laughter from your big day in order to create truly stunning Christian wedding video highlights
Nidhin-Linnet
Your wedding video is one of the most important parts of your wedding day. It is a way to relive your special day and share it with family and friends for years to come. That's why it's so important to choose a videographer who you can trust to capture your day beautifully and edit your footage into a video you will love. See more Crystalline Videography in Wedding Videography in kerala
Sajin-Lipsa